This Site Has Moved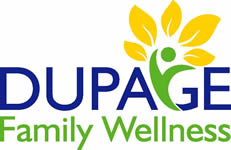 This nutrition blog and classes have moved to DuPage Family Wellness. Same doctor, Jamie Tripp Thomure DC, same location in Warrenville, new website. Please visit our new home! The blog comes out every week!
---
---
I am so excited about my results, both weight loss and improved health, that I want to share it with you. I have lost weight without feeling like I'm on a diet, and I think that I have successfully "beat the creep".
If you had told me on January 1, that before summer was over I'd lose 25 pounds, I would not have believed you. I now know, it is possible. If I did it, you can too.
People have been asking for more information about "Beat the Creep", so I thought I'd write the story of my experience, and hopefully answer some of your questions.
Although it was easier than I expected to lose weight and improve my health, it doesn't mean that I eat the same way I did last year at this time. I have changed what I eat, but I don't feel like I am "on a diet". Rather, I feel like I have changed my habits. Dr. Tripp has educated me on new strategies to select what I eat. It was not just a quick fix, but over several months, I've continually made improvements based on her suggestions.
My results:
* Lost 26 lbs
* Lost 5 inches in hips, 4 inches in waist, and 1.5 inches in each arm and leg
* Body Fat Percent Down 5%
* Health Concerns (borderline cholesterol and thyroid problems) are gone
* BMI reduced from the Overweight to Normal range
* Clothes - Shopping for pants 2 sizes smaller
* Energy and Agility Improved
Let's start with some background
For years I've been thinking that I "should lose a few pounds", but I didn't know how to do that. Sometimes I would get gung-ho, and try to "watch" what I ate, but that never lasted very long.
I always thought I ate a healthy diet because I ate low-fat and sugar free foods (including Diet Coke) to save calories.
My typical diet included fruit, at least one vegetable every day, and trying not get carried away with bread, potatoes or other starches. When life was busy, I took the easy way out - fast food, restaurants, prepared meals that could be zapped in the microwave, the low fat version of course. I didn't like cooking, so I always looked for the quickest and easiest way to get a meal on the table.
Since I was determined not to start yo-yo dieting, I was afraid to start any plan that didn't seem sustainable. I saw many people join Weight Watchers, Atkins, or South Beach, etc. They often lost weight, and then rebounded back to their old weight or more. That cycle scared me, so I did nothing. Over time, my weight continued to creep up -- a pound here, two there.
What happened to change things?
My daughter, Jamie (Dr. Jamie Tripp), graduated from chiropractic school, and came back home to open up her chiropractic office. I told her I wanted to lose weight, and she had the knowledge to help me do it. Eventually, in October, we came up with the idea of "Beat the Creep", and put a plan together. My idea was that if she told me what to do, and if I followed her suggestions and recorded the results in a blog, it would keep me on track. If it worked for me, then she could to start helping other people too.
How did we start?
Dr. Tripp took my weight and measurements, and we set my goals:
Lose 15-20 lbs. 15 pounds would be great - 20 was my "dream goal" that didn't seem possible.
Lose on the average 1 pound/week. I thought it was important to lose weight slowly if I didn't want to gain it back.
Reduce my body fat percent to increase my metabolism. I did not want to lose muscle.
Reduce my cholesterol so the doctor would quit threatening to prescribe medicine.
The first step was to create a "checklist" that I used to keep track of my eating and exercise. We agreed on a few key items, so that I didn't have to track everything and I could start making small changes. I tracked some foods I was trying to increase (e.g.water, fruits, and vegetables), and others that I was trying to decrease. To decrease the foods that were my weaknesses, the checklist had a maximum daily or weekly limit (e.g.desserts, ice cream). She also gave me 6 exercises for strength training. I added these to the walking and running that I have done for years.
How did this go?
I didn't always check all the boxes on my checklist, but having the list made me remember what I was trying to do. It made me realize that I could choose to change my habits. (See First week blog entry about checklist). I lost about 8 lbs at first , but then over the holidays I things went astray, and I gained 3 or 4 back. I had trouble getting back with the plan and the checklists. I felt that my checklist was a valuable starting tool, but I still felt like I was "on a diet".
Then What Happened?
In January, Dr. Tripp started an intensive continuing education seminar on nutrition (45 hours long), and came back with new ideas.
We changed our focus to the nutritional value rather than the calories in the food. This meant each day required a big increase in the number of servings of fruits and vegetables, and eliminating out "prepared" or "processed" foods as much as possible. As I made these changes, weight started coming off easily!
Although the limits section of my old checklist was in my mind, I didn't record anything. I just tried to maximize veggies and minimize processed food every day, using common sense and moderation for any questionable items, gradually making changes.
We started working on adjusting our favorite recipes to add vegetables and reduce grains and starches. We experimented with new foods, recipes we found online, and adding spices. I feel that the quality and flavor of our food improved, and I'm learning to cook "real" food (rather than pre-pared). Dr. Tripp continued to study nutrition topics, and share articles that reinforced the strategy and kept me motivated to continue improving. I was not in the group class, but I was the "test kitchen" for the class. I went on vacation, and found that I could apply my new-found habits to meals on a cruise, and I didn't gain any weight on a 2 week vacation. As I have continued to eat more "real" food, and less processed "food" for the last 6-7 months, I my weight, body fat percent, and measurements have gradually decreased.
Moving Forward - What's Next?
I have exceeded my initial goals, and continue to lose weight slowly. I've been expecting a plateau any time, but it hasn't happened yet. Weighing less, I am more agile and have more energy. I might try some new activities.
I will continue to make healthy eating choices whenever possible - but also allow myself to enjoy whatever I choose to eat. If I choose something less healthy, I don't feel guilty, I enjoy it, knowing that most of my choices are healthy.
I look at food differently now, but that didn't happen overnight - it was an gradual, but relatively easy transition. I don't think I could go back to the lo-cal, prepared food and diet coke lifestyle. Rather I've learned new habits that are healthier and sustainable. Even if I didn't lose weight, I would recommend these changes to anyone because they lead to better health. I'm assuming that a year from now I will be reporting that I have been able to maintain the weight loss and I am still "beating the creep".
If you would like to join me in beating the creep, sign up for the Beat the Creep Cooking and Nutrition Class, and Dr. Jamie Tripp will show you new ways to select foods and cook them so that you lose weight and become healthier.
Sue Tripp