This Site Has Moved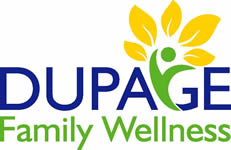 This nutrition blog and classes have moved to DuPage Family Wellness. Same doctor, Jamie Tripp Thomure DC, same location in Warrenville, new website. Please visit our new home! The blog comes out every week!
---
---
By Sue Tripp
I'm pleased to announce that my cholesterol went down more than 35 points since I started to "Beat the Creep". Here's what happened:

My doctor started monitoring my cholesterol a couple years ago, and told me it was a little too high. I said I would try to reduce it thru diet, so I started eating more apples, oatmeal, and taking a fish oil pill. It went down 10 points. The doctor said that was a good start, but its going to be really hard to get it to go down any further with diet changes. It went back up, and she threatened to put me on cholesterol medicine. I refused for two reasons, I thought that my cholesterol numbers were borderline, and I didn't think cholesterol medicine addressed the root cause of the problem. She told me to get a second opinion from a cardioologist. Which I also didn't think was necessary. I think she thought I was being a non-compliant patient.

Two months later, I joined Beat the Creep, and one of my goals was to reduce my cholesterol. In addition to the apples, oatmeal and fish oil, Dr. Tripp suggested a few additional changes:
• I added flax to my diet - a tablespoon every day on oatmeal, salad, eggs, or spagetti sauce - just about anything I remember to put it on.
• I added more vegetables to my diet
• I started doing strength training exercises, to reduce my body fat percent

After 4 months, I got my cholesterol tested again. It was down over 35 points!! When I went to the doctor, the first thing she asked is if the cardiologist had put me on cholesterol medicine. She was truly impressed that I was able to make simple changes and get significant results. You too can get results if you make minor changes and stick with them.

Note: The flax is added to the cooked food, it is not cooked, as the heat of cooking reduces its effectiveness.