This Site Has Moved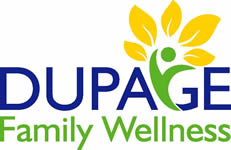 This nutrition blog and classes have moved to DuPage Family Wellness. Same doctor, Jamie Tripp Thomure DC, same location in Warrenville, new website. Please visit our new home! The blog comes out every week!
---
---
by Sue Tripp
Last week I had plans to meet a friend at Sweet Tomatoes for lunch. I was worried about how much I'd eaten at this buffet in the past. Could I survive without a total setback?
First step - Check out the nutrition information on the Sweet Tomatoes website at home. It was disappointing compared to the Nutrition Calculators at Potbelly and Red Robin. The website for the Sweet Tomaotes buffet lists the prepared dishes in a detailed table format. Unless you're looking for something specific, it is too overwhelming to be memorable. I could not find the nutrition information for the salad dressings.
I went to Sweet Tomatoes, and found it surprisingly easy to stay healthy -- I avoided the prepared salads and my plate was full of veggies: Spinach, Squash, Broccolli, Cauliflower, Carrots, and more! Not bad. I tried to go easy on the dressing, and choose a vinagrette rather than ranch. So far so good!
I got a cup for water - no pop or iced tea. Not only calories, drinking water saves cash too.
After the salad, I avoided the prepared foods including the muffins, pizza, and pasta dishes. I checked out the soup and decided to take a bit of a Turkey Noodle soup. It was good. My plan was to avoid the thick cream and cheese based soups. Again, not too hard. Although they don't make it obvious, you can go back to the salad bar -- and I went back for a few more veggies.
Finally dessert -- I went ahead and got my brownie with ice cream. This will be my one dessert for the day.
Bottom line - I think I ate a healthy lunch, and there were so many healthy choices, that it was easy to avoid the bad ones (except the brownie and ice cream). I won't worry about a major setback next time I go to Sweet Tomatoes.
FYI - If anyone wants coupons, there is usually one for a 6.99 lunch if you google Souplantation Coupons. They don't take expired coupons, but new ones come out every week.