This Site Has Moved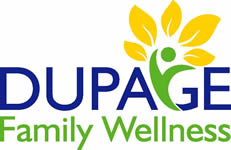 This nutrition blog and classes have moved to DuPage Family Wellness. Same doctor, Jamie Tripp Thomure DC, same location in Warrenville, new website. Please visit our new home! The blog comes out every week!
---
---
It's easy to say you "should" lose weight and you "should" be healthier. WIthout a plan, years pass; more weight creeps on, and health problems appear. Beat the Creep is here to help you tackle the problems of gradual weight gain and health problems like high blood pressure, high cholesterol, and insullin resistance that go along with the typical Americal lifestyle. It is possible to reverse these trends. You can have more energy, improve your self confidence, and lose weight if you start making simple changes.
"How to Lose Weight Without Feeling Like You Are On a Diet" is a free 7 step course and ongoing newsletter that:
Gives the fundamental principals you must address for long term weight loss success.
Puts you on a path to make your body more lean and healthy without feeling deprived
Challenges you to get started now.
Explains what foods and drinks you should add to your diet - and which you should avoid.
Small changes, applied consistently, will have big results. Soon you'll see results that can be sustained over time without feeling deprived, stressed, or hungry. Not only will you weigh less, you'll be healthier, look great, have more energy, and feel better about yourself.
We'll provide the guidance to get you started and support to keep you going. Find the latest classes and news on our new site, DuPage Family Wellness.