This Site Has Moved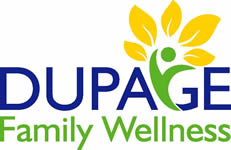 This nutrition blog and classes have moved to DuPage Family Wellness. Same doctor, Jamie Tripp Thomure DC, same location in Warrenville, new website. Please visit our new home! The blog comes out every week!
---
---
by Dr. Jamie Tripp
Tis the season to be jolly, but that doesn't need that all of your hard work needs to go out the window. Here are 10 tips for being a little healthier around the holidays.

1) Don't take a complete break from today until January 1st and just say "oh I'll start next year". There are 13 days between now and January 1st. If you eat breakfast lunch and dinner most days, that means 39 meals between now and then. Even if you have 6 parties, there are still over 30 meals that you can have something healthy! Try to continue to be good on "most days," even if you have several meals that aren't good for you. This could make the difference between maintaining your current weight, and putting on 5 lbs over the holidays.

2) Plan time for exercise. If you get some time off work around the holidays, use some of it to get your body moving! This could even be something as quick as a few brisk walks throughout the day, but make sure you are doing something to burn off some of the extra calories.

3) Don't skip meals before parties. This will just make you more hungry and want to eat all of the unhealthy food that is there. Instead have a healthy snack/meal before you go so you aren't as tempted to eat high fat/high sugar appetizers at the party.

4) If you go to a party with a buffet, check out your options before filling up your plate. It is ok to try a little bit of most things, but try to make a well balanced plate by having some fruits and vegetables on your plate (if at all possible).

5) Eat until you are satisfied, not stuffed.

6) Be careful of beverages. Alcohol can lessen inhibitions and lead you to over eating. The alcohol itself is also very high in calories. Sweet non-alcoholic beverages are also often very high in calories.

7 ) If you do overeat one meal, go light (and try to be extra healthy) on the next meal.

8) Bring your own healthy dish to a holiday party (fruit salad, lettuce salad, or veggies are great!)

9 ) Do family projects that don't revolve around food. Instead of baking cookies or sitting around and eating with family, try playing a game, putting together a jigsaw puzzle, volunteering at a soup kitchen, going out to look at Christmas decorations, Christmas caroling, or a crafty project.

10) Be realistic. It is still "beating the creep" if you maintain your current weight, and avoid gaining weight. Don't beat yourself up over every cookie that you eat.

Merry Christmas and Happy New Year!!!