This Site Has Moved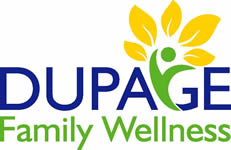 This nutrition blog and classes have moved to DuPage Family Wellness. Same doctor, Jamie Tripp Thomure DC, same location in Warrenville, new website. Please visit our new home! The blog comes out every week!
---
---
Details
Written by Sue Tripp
I've heard that if you perform an action for 21days it will become a habit. Looking up a habit:
Habit [hab-it]
A behavior pattern regularly followed until it has become almost involuntary
(dictionary.com)
.
I've been trying to "Beat the Creep" for 21 days -- No, its not automatic yet, but the choices are getting easier - and I can tell that I approach eating and exercise differently. Here are some examples:
1. Using the checklist: I don't always check all the boxes, but I know what's on the list. Having the list jogs my memory when making choices and keeps me on track.
2. Drinking Water: If I'm thirsty, now I tend to go for water. This is an improvement. Before I started, I drank 2 glasses of water on a good day. Now I average 5 glasses. Drinking more water is becoming a habit.
3. The strength exercises: I didn't get serious about the strength training until half way thru the 2nd week. Why not ... that's my next topic. The checklist helps. Clearly not automatic after 10 days, but now I have a plan that's working.
4. Dessert MAX - It's been surprisingly easy.
Does it really take 21-28 days to form a habit? I did a little research. Various studies report different lengths of time. One UK study says on average 66 days for an action to become automatic. I'll check back again on this topic in 45 more days - that will be just in time for the new year.