This Site Has Moved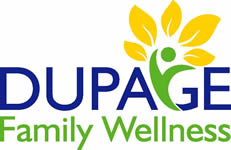 This nutrition blog and classes have moved to DuPage Family Wellness. Same doctor, Jamie Tripp Thomure DC, same location in Warrenville, new website. Please visit our new home! The blog comes out every week!
---
---
Foods: Beat the Creep Blog
A Report on the Modified Thanksgiving Festivities ... and Continuing Thru the Holiday Season!
First I'll report for myself. I followed my plan for the most part - the problems came in the part I didn't think about in advance..
. the appetizers and the rest of the weekend. Due to my miscalculation - the turkey was not done on time, and there was quite a bit of extra time to wait (while everything else was mostly done). Lots of extra time to eat appetizers; luckily we had many vegetable options including the turkey veggie tray. Pictured is our version - not quite as beautiful as some that were circulating around the internet, but you can get the idea.
The other problem was the rest of the weekend -- filled with dinners out and visits with friends and family. Monday morning I weighed myself - up 3 or 4 lbs. No big deal. I went back to my usual routine and it was gone by Thursday.
The turkey was great, and healthy. Let's review some side dishes from our Thanksgiving dinner:
Stuffing - I tried making the alternate breadless stuffing and someone else brought traditional stuffing. The traditional stuffing was the winner (and I had 2 helpings of it). The bread less stuffing tasted good, but didn't have the stick-together texture of normal stuffing.
Green Beans - We had the traditional green beans with cream of soup and Draftee onions along with the healthier beans and cherry tomatoes. The healthier beans were the winner, although everyone is not ready to let the traditional beans go yet.
Grandma's Mashed Potatoes - required, a hit as usual
Mashed Butternut Squash - Easy to make and a winner - We'll be adding this to our regular menu. Sweet potatoes are not part of our every year tradition, and we didn't serve them this year. The mashed butternut squash should become a tradition - only time will tell. (recipe coming soon - link will be here)
Apple Blueberry Cobbler - This one was a winner. I merged several recipes I found online, and it came out good. I'm need to make it again to record the recipe - it will be linked here when I do that. This accompanied pumpkin pie and other traditional favorites are still expected.
Appetizers - we carved some pumpkins and then roasted the pumpkin seeds and made baked pumpkin slices. They all disappeared along with most of the turkey veggie tray and other items our guests brought. We always have cheese, crackers, and sausage. Now we skip the crackers.
Fruit Salad and Jello - We always have it, and its still good. For Thanksgiving, the Cranberry Jello Salad is the favorite.
Rolls - Someone brought them -- some of them disappeared, but since we have several "Beat the Creepers" there were lots left.
What's next?
Since we've changed our eating habits since last year, we're thinking about how that will affect the holiday baking.
1. We're looking for some ideas to make a festive veggie tray for the upcoming season. Any ideas --- or pinterest sightings? Please pass them along.
2. Dr. Tripp is going to write about some of the ingredients used in baking, and give the pro's and con's of some alternate ingredients, and recommend a few recipes for your baking pleasure.