This Site Has Moved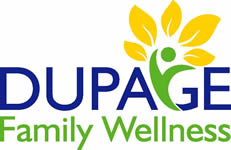 This nutrition blog and classes have moved to DuPage Family Wellness. Same doctor, Jamie Tripp Thomure DC, same location in Warrenville, new website. Please visit our new home! The blog comes out every week!
---
---
Foods: Beat the Creep Blog
Last week Dr. Tripp sent out Tips for a Healthy Thanksgiving Dinner, containing recipes and information for planning your Thanksgiving menu. This week, I (Sue) am going to follow up with my eating strategies for the day. What I have just learned, is that you can control your own eating, but trying to change anything that affects the rest of the family is tricky – trickier on a day steeped in tradition like Thanksgiving (or Christmas).
I am hosting Thanksgiving dinner for 14 family members. Four of us are actively "Beating the Creep", so I sent out a family email asking what recipes we should try. My brother-in-law, who I never thought of as being a traditionalist, went ballistic, thinking that some of the usual Thanksgiving dishes might not be on the table.
I was hoping for a 1 or 2 replacements with new alternatives, but based on the response to my email, it looks like we're going to have extra menu items if we want to try a new version – grandma's mashed potatoes AND mashed cauliflower, healthy beans AND traditional green bean casserole, etc. I'm looking forward to an interesting taste test. I think there will be lots of leftovers.
The interesting part of this discussion was the implication that unhealthy food tastes better than the healthy food, and that Thanksgiving is not a day for healthy eating. My thinking is that the healthy version will taste better, and it is my first choice – Thanksgiving Day or not. I guess my attitude has evolved over my journey to "Beat the Creep."
My Thanksgiving Day Plan
If you remember Lesson 1 of "Seven Steps to Lose Weight Without Feeling Like You are on a Diet", it says that is what you do every day is more important than what you do one day.
"If you make healthy choices on most days, your body will bounce back from the special occasions."
As I have just learned, family traditions must be considered. It is most important is to enjoy the day without stressing about every bite or every menu item.
That said, I will make a plan for myself only. Here's my plan:
Make Sure there is Food I Want to Eat. We will add some extra menu items. Fortunately, I have more "Beat the Creeper's" to help me. If I was going to be a guest, I'd bring something that I'd like to eat.
Decide in Advance How I Will Fill My Plate.

-First time around I will try everything that plan to try. There will be lots of food, so I will pay attention portion sizes, loading up on the healthy vegetables and turkey, and keeping the serving size under control for the "carbs".
-Seconds will be mainly healthy veggies and turkey. If I want more of any carbs, it will be just a taste.

Minimize Carb Servings - How many different types of carbs will be served? There will be stuffing, mashed potatoes, sweet potatoes, and rolls with the main dinner. What's coming next – pumpkin pie? Apple pie? Other desserts that people bring? I am going to eat my favorites – stuffing and dessert. I'm skipping the rolls for sure. If the sweet potatoes have marshmallows, I'm skipping them. Any other carbs I want to try, I'll have a taste, but I'm hoping for plenty of healthy veggie options.
Maximize Vegetable Servings – I plan to take bigger servings of these. If I want seconds, I plan to choose extra vegetables.
Be Careful on the Drinks – I'll put a pitcher of water on the table, and will try to drink that mostly, but I'll also drink wine with dinner.
Watch the Desserts – these are part of the carbs, but we'll add some low carb options like berry cobbler (I think I'll do an apple/cranberry version - I did peaches before and it was good). If we end up with lots of desserts that I want to try, I'll serve myself tiny pieces. I'm not afraid to cut a serving in half or smaller (someone else will take the other part).
Enjoy the Day – Be Thankful for Friends and Family - Don't Stress about the food.
Have a Happy Thanksgiving, and feel free to share your ideas or results in the comment section below.
Sue