This Site Has Moved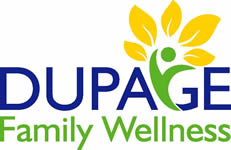 This nutrition blog and classes have moved to DuPage Family Wellness. Same doctor, Jamie Tripp Thomure DC, same location in Warrenville, new website. Please visit our new home! The blog comes out every week!
---
---
Foods: Beat the Creep Blog
My "Beat the Creep" students have been asking for healthy Thanksgiving alternatives. I figured that while I was sending them out, I'd just post the message to everyone who might want to make some healthy holiday substitutions!
Two major messages that I teach in my "Beat the Creep" classes are the importance of eating balanced meals that don't spike your blood sugar too much, and to eat "real" unprocessed foods. Constant blood sugar spikes over time lead to weight gain, insulin resistance, diabetes, and many more other scary problems! Keeping these spikes from happening usually involves subbing in veggies for other foods that are loaded with carbohydrates so you have a great balance of fat, protein, and carbs.
So what's the problem with Turkey day?? Well it isn't the turkey! Turkey is actually one of the best things on the table for you to eat (as long as it isn't breaded and deep fried!) The problem comes with all the sides!
Mashed potatoes, stuffing, traditional green bean casserole, sweet potatoes (especially if you use marshmallows), cranberry sauce, rolls, and pumpkin pie will all lead to a massive blood sugar spike! So what can we do?? I'm going to share a few healthier, yet still delicious options that will keep your blood sugar and insulin levels in check!
Instead of mashed potatoes…. Try these Cauliflower Mashed Potatoes! It may sound weird, but trust me, if you add some butter (yes I said butter, don't be afraid of a little fat!), garlic, salt, pepper, and any other herbs/spices you want it is delicious! I even tricked my dad into thinking that it was real mashed potatoes! This one will save you over 100 calories and 26 grams of carbs per cup!
Instead of traditional stuffing…. Try this breadless stuffing! Basically, what they're doing here is subbing in more veggies for the bread crumbs! Really the bread crumbs are the part of the stuffing that make it spike your blood sugar! Did you know that each cup of bread crumbs has about 450 calories and 80 grams of carbs! Feel free to tweak this recipe based on your traditions. If apples would be weird in stuffing for you, leave those out. You get the idea!
Instead of traditional green bean casserole…. Try these sauteed green beans and cherry tomatoes! I know I know, those little processed fried onions combined with cream of whatever soup is delicious, but this one will save you about 230 calories and 23 grams of carbs per cup depending on your original recipe.
Instead of sweet potatoes with added brown sugar and marshmallows…. Try This! Squash and Sweet Potato Bake. Scroll about halfway down the page and you'll find the recipe (mixed in with all sorts of other delicious Thanksgiving recipes!) Sweet potatoes are already sweet, why add the extra brown sugar and Marshmallows to the dish? (or should I say 600 plus calories of all carbs
Instead of Cranberry sauce or canned cranberries… Try This Cranberry Sauce! Whether you make your own cranberry sauce or open up a can, odds are it has A LOT of added sugar. This recipe has a little honey to sweeten it up, but that's all!
Instead of Rolls…. Try No Rolls! With all of this other delicious food, who really needs the roll anyway?
Instead of Pumpkin Pie…. Try this Pumpkin Custard… aka pumpkin pie without the crust! The worst parts or normal pies are 1) The crust, and 2) all the sugar that is added along the way! This recipe uses some maple syrup to sweeten it up, but that's all!! If you aren't the one making the dessert, you can at skip the crust to save yourself more than 100 calories and 12 grams of carbs.
What Thanksgiving foods does your family eat? Are they already healthy, or are you looking for ways to make them healthier. Write your comments/questions below.
Stay on the look out for Thanksgiving Tips Part 2- Strategies for the actual day!
Jamie Tripp D.C.