This Site Has Moved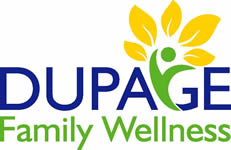 This nutrition blog and classes have moved to DuPage Family Wellness. Same doctor, Jamie Tripp Thomure DC, same location in Warrenville, new website. Please visit our new home! The blog comes out every week!
---
---
Foods: Beat the Creep Blog
Recently Dr. Tripp attended a nutrition seminar. When she returned, she shared one of tidbits she had learned:
A potato chip provides a vessel to eat oil.
I thought, that's a new way to think about chips - that makes it seem much less appetizing. I did a little research. and found out the following:
Potatoes chip are made from potatoes sliced about .06 inches thick
An average pototo is sliced into 36 chips.
The potato slices are fried in canola oil to make the thin slices crispy.
If you look at the nutrition info for a potato chip, most of the calories are from fat - but looking at a potato itself, there is no fat in it.
I think its true - the potato chip gives you an easy way to eat oil. For more details on potato chip production, watch the video.
There are more video's out there - for example, How they Make Stackable Chips. The recipe for stackable chips is 1/3 water and 2/3 potato flakes with some cornstarch added. Find a video for your favorite junk food, and maybe it won't be as appetizing anymore. A new way to reduce temptation. I feel less inclinded to consider potato chips a treat now.