This Site Has Moved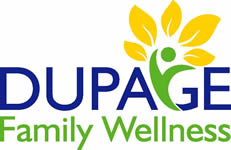 This nutrition blog and classes have moved to DuPage Family Wellness. Same doctor, Jamie Tripp Thomure DC, same location in Warrenville, new website. Please visit our new home! The blog comes out every week!
---
---
Foods: Beat the Creep Blog
5 servings of vegetables a day seems like alot to me. Dr. Tripp has mentioned that several of you have also commented that its hard to eat all the veggie servings every day. Last fall, I

finally figured it out how to eat all my veggies. At that time, I was also having great results. During the holidays, somehow I lost these positive changes. Remembering what I was doing then, and writing about it now might get me back on track for the new year.
The most important step is having enough vegetables in the house. Go grocery shopping regularly. Put several vegetables on your list, and be ready to supplement it with what is plentiful or on sale. 5 servings/day is 35 in a week. so buy lots! Usually I try to buy:
Vegetables in season/on sale (plentiful in the store) - use this opportunity to try something new. Last fall I tried artichokes, kale, and eggplant.
Staples that I like: celery, peppers, carrots, squash
Greens for salads, or to throw in sauces or eggs
Veggies needed for this week's menu items
Supplement with frozen or canned vegetables; Its good to keep your your freezer and pantry stocked with extra vegetables. There are interesting vegetable blends.
How do you get these veggies into your meals. You can't eat all 5 servings in one meal, so break it down across the day. I try for 2 at dinner, 2 at either breakfast or lunch, and 1 in a snack.
At Dinner
Cook 2 veggies with dinner.
Cook 1 veggie with dinner had have some raw cut up veggies. When I was growing up my dad loved carrots, and there was always a dish of raw carrots on th dinner table. This also works with celery (see snacks below).
Make your dinner plate so its half veggies (raw or cooked), and reduce the amount of the other food you eat (especially carbs).
Use vegetables in place of carbs. For example, bake a spaghetti squash. The stringy squash substitutes for spaghetti noodles. Use mashed couliflower as a sub for mashed potaties.
At Lunch
If you bring a sack lunch, bring a bag of cut up veggies. Cut them up & package at them at beginning of the week, and grab a package each day.
Greens and tomatoes are common on sandwiches. Try sprouts, cucumbers, peppers or other veggies as well.
For snacks
Celery: I like celery dipped in something. I've been trying to eat celery whenever possible, and still avoid heavy calorie dips. In the past couple weeks, I've had celery with chili, leftover enchiladas, leftover lasagna, and soup. This works at lunch or dinner too, not just as a snack.
Smoothie: there's a website Green Smoothie Girl - I'm going to try her green (veggie) smoothie recipe and will get back to you next week. You may like smoothies for breakfast.
At breakfast
Eggs with veggies -- sauté veggies, and then add an egg - or egg whites if you are watching your cholesterol. I tried kale this way. It is easy to check off 2 veggie servings at breakfast by mixing them with an egg.
If you have come up with any other tips to incorporate more veggies into your diet, please reply and share with the group.