This Site Has Moved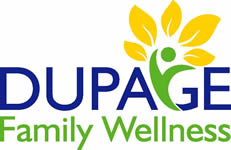 This nutrition blog and classes have moved to DuPage Family Wellness. Same doctor, Jamie Tripp Thomure DC, same location in Warrenville, new website. Please visit our new home! The blog comes out every week!
---
---
Tripp to Health
Our adventures in healthy eating.
My dad had juvenile onset diabetes. When I was a little girl, I remember him taking a shot every morning. I thought that's what dads do; every morning they shave and they take a shot. It wasn't until later that I realized he was different than most dads.
My dad was diagnosed with diabetes when he was a young adult, and lived to be 76. When he was diagnosed in the 1940's. the projected life expectancy was 45 years. I always thought he was a poster child for diabetics, and that's why he beat the projections without the typical side effects of diabetes.
Over the past year, I've changed my eating habits and lost weight. My dad would be proud. Although I don't have diabetes, I'm doing the same things that he did - and so are his grand-daughters. Today I remember dad's birthday by sharing my recollections of how he lived:
Continue reading
Hey Everyone! It's officially been 4 weeks (of 7) of our "Paleo Challenge"
For those of you who are just joining in, in a nutshell, this means that my boyfriend Jared and I are just eating Meats, veggies, some fruits, and some nuts! We are skipping pretty much all processed foods including breads, alcohol, pastas, pop, chips, crackers, cookies, cakes, processed sauces, ice cream, milk, cheese (me moreso than Jared with the cheese) etc.
Guess how much weight Jared had lost??!
Continue reading