This Site Has Moved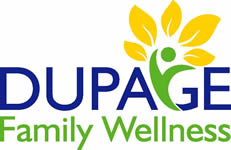 This nutrition blog and classes have moved to DuPage Family Wellness. Same doctor, Jamie Tripp Thomure DC, same location in Warrenville, new website. Please visit our new home! The blog comes out every week!
---
---
Tripp to Health
Our adventures in healthy eating.
This topic has been moved to our new blog at DuPage Family Wellness. See the following articles:
I have had quite a few people ask me lately "so if you don't eat bread and sandwiches, then what do you eat for lunch?" Before Jared started working, I used to go home for lunch and eat whatever delicious food he cooked for me! I was totally spoiled. Since he started working (woohoo!) we both have to pack lunches every day! It was a bit of a change, but with a bit of planning, it really wasn't so bad! And now I can give much better advice when people ask me about easy healthy meals to bring with them!
Here is what we brought with this week!
Continue reading