This Site Has Moved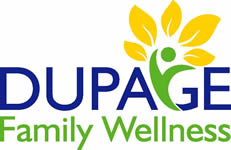 This nutrition blog and classes have moved to DuPage Family Wellness. Same doctor, Jamie Tripp Thomure DC, same location in Warrenville, new website. Please visit our new home! The blog comes out every week!
---
---
Tripp to Health
Our adventures in healthy eating.
Over the weekend, I was watching the movie 2 Weeks Notice (Sandra Bullock, Hugh Grant, very cute chick flick). One of the things I noticed in this movie was how often the Characters referenced Soy as being healthy. They put soy in their cake, soy ice cream, had soy milk, etc. While I do believe the extreme Soy fad is past, there are still quite a few people out there who likely think of it as a healthy alternative, and I don't agree.
Back in my calorie counting days (mostly my college years), I would often sub out a burger for a "boca burger" made with soy. In my mind this was "healthier" because it was a couple hundred calories less. Little did I know that there is much more to life than calories. (like how your body actually handles and processes the nutrients in food).
Things you might not know about Soy
Continue reading