This Site Has Moved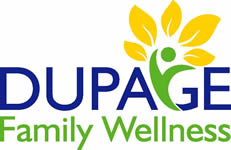 This nutrition blog and classes have moved to DuPage Family Wellness. Same doctor, Jamie Tripp Thomure DC, same location in Warrenville, new website. Please visit our new home! The blog comes out every week!
---
---
Tripp to Health
Our adventures in healthy eating.
This has been updated and moved to our new blog:
Happy Spring! I know for all of your Chicago Folks, we just had snow a few days ago, but walking around outside today officially feels like spring! And what better to do in the spring than BBQ!!!
This past weekend, Jared and I grilled out with some friends. This is not only great on the budget (so much cheaper than meeting friends out for dinner!), but it's delicious too!!
Here is what we had, plus a bonus list of my TOP 10 veggies for grilling!
Continue reading
Hi Everyone! First of all, I want to apologize if you were one of my amazing followers when I was blogging every day in July and August. I have heard from so many people that I had no idea were intently following, and I did not mean to leave you hanging. I'm sorry I never told you the end of the story!
In case you were wondering…
Continue reading
Hey Everyone! It's officially been 4 weeks (of 7) of our "Paleo Challenge"
For those of you who are just joining in, in a nutshell, this means that my boyfriend Jared and I are just eating Meats, veggies, some fruits, and some nuts! We are skipping pretty much all processed foods including breads, alcohol, pastas, pop, chips, crackers, cookies, cakes, processed sauces, ice cream, milk, cheese (me moreso than Jared with the cheese) etc.
Guess how much weight Jared had lost??!
Continue reading