This Site Has Moved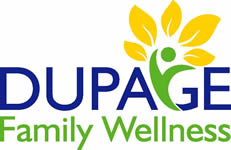 This nutrition blog and classes have moved to DuPage Family Wellness. Same doctor, Jamie Tripp Thomure DC, same location in Warrenville, new website. Please visit our new home! The blog comes out every week!
---
---
Tripp to Health
Our adventures in healthy eating.
Hi Everyone! I haven't posted a recipe in a while, so I figured I should get with the program! Last night for dinner, I made an awesome Paleo Chili! I found the recipe at fastpaleo.com. I used most of the same ingredients that they used, but I made it in my crockpot instead of on the stove! If you are looking for a meal that is super easy, and you can prep it early in the day, and have dinner ready to roll when you get home, than this is a great one for you! It was super tasty too!!
Here's what I did...
First of all, before I tell you how I made this chili, I want to give a brief reminder of why I eat the way I eat! I know the word paleo sounds like some fad diet, and because of that I often HATE to use it! Really, all I'm doing is eating real, unprocessed food. I'm eating foods that humans have been eating for thousands of years either grew in the ground, or were once alive. If you've read my blogs before, you know the drill! If not, here is my definition of healthy eating! Yes- there were no beans and no corn in my chili- on purpose! I try to always sub in more veggies and less "filler food" (high in calories, low in nutrients)
Right now, I am in the middle of a Whole30! This means 30 days of no sugar added, no processed foods! I am feeling great! I have more energy, my skin is clearing up, and the layer of chub under my belly is slowly disappearing. I'm doing this 1) because I know it's good for me! 2) Because I have a wedding dress to rock out in about 4 months, and 3) Because my gym crossfit warrenville is doing a challenge! (All the cool kids are doing it!)
So back to the Chili! This recipe was SO EASY! Literally, all I did was chop a ton of things and throw them in the crockpot. I was using a BRAND NEW sharp knife. Oh my gosh, if you haven't chopped things with a brand new high quality knife, you don't know what you are missing. It makes life so much easier! My beef was even frozen when I threw it in. When I came home at lunch time, I stirred everything a bit to break up the big chunks of meat, and it worked out fine! (yes I was slightly worried about throwing in frozen beef, but it turned out great!)
Meat and Veggie Crockpot Chili
Adapted from fastpaleo.com
Makes 8-10 servings
Ingredients
2 medium onions, diced (red or white)
4 medium bell peppers (I used 2 green, 1 yellow, 1 red), diced
3 medium zucchini, diced
5 medium carrots, peeled and diced
4 cloves garlic, minced (about 4 teaspoons)
2 pounds lean ground beef (preferably grass-fed)****
1 teaspoon dried oregano
2 tablespoons chili powder
2 tablespoons ground cumin
2 tablespoons unsweetened cocoa powder
1 teaspoon ground allspice
½ teaspoon salt
½ teaspoon ground black pepper
1 (6 ounce) can tomato paste
2 (14.5 ounce) cans fire-roasted, chopped tomatoes
2 cups beef broth (preferably organic- be careful here if you are doing a whole30- read your ingredients!)
What I did
Literally, all I did was chop everything, and throw it in the crockpot! I used the BIG crockpot. It was filled to the brim, so if you only have a smaller crockpot, might want to do a half recipe!
****If you are throwing the frozen or raw meat straight into your crockpot, the grassfed part is very important! It tends to be WAY leaner than conventional meat. Doing the same thing with conventional meat will probably lead to a bit of a greasy chili. If you are going this route, cooking the meat in a pan so you can separate out some of the grease would help with this issue! (Note, I am not afraid of fat BUT the fat tends to be where the toxins are stored in animals. This means that if you have a good quailty meat from a trusted source, no worries, eat the fat! If you aren't so sure of your source or the quality of your meat, you need to be more careful about the animal fat that you consume!)
My general crockpot rule of thumb is
Raw meat- 4+ hours on high or 8+ hours on low
Cooked meat- 2+ hours on high or 8+ hours on low
That being said, I started mine around 10:30 am on low and it was eaten by various people between 5:30 and 7 pm. The meat was even frozen to begin with and that's only 7 hours. We all lived to tell about it! If you have to leave for work early, and don't get home until late, just put it on low, and I bet it will still taste good!
Enjoy the recipe! If you try it, let me know what you think!
Want more recipes/knowledge IN PERSON!! My next cooking/nutrition class at the sweet potato cafe is next week! Here are the details!