This Site Has Moved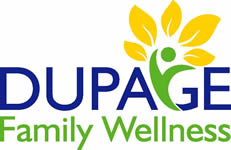 This nutrition blog and classes have moved to DuPage Family Wellness. Same doctor, Jamie Tripp Thomure DC, same location in Warrenville, new website. Please visit our new home! The blog comes out every week!
---
---
Tripp to Health
Our adventures in healthy eating.
So I've had an acorn squash sitting around for a while, and I've been trying to figure out what to do with it. I used to always bake it and then put butter and brown sugar in it. I admit, this was delicious, but I've been trying hard to avoid adding sugar to things! So I found this recipe on www.stupideasypaleo.com and it was Awesome!!!
Ingredients for Stuffed Acorn Squash
(Adapted from www.stupideasypaleo.com)
1 large acorn squash

1 pound ground beef

1 onion

1 apple, any variety

6 slices of bacon

2 teaspoons of thyme

2 teaspoons fennel seeds

1 teaspoon black pepper

1/2 teaspoon cinnamon

1/2 teaspoon sea salt
The ingredients above are what I used. The original recipe also called for sage, rosemary, and nutmeg, but I didn't have any of these… so I just left them out and it still tasted great!!
Here is what I did!
Directions for Stuffed Acorn Squash:
Preheat oven to 375ºF.

Cut the squash in half and scoop the seeds out. Place on a baking sheet and roast until it's tender, approximately 45 minutes. Remove and allow to cool. **While the squash is baking, prepare the stuffing. You could also make the stuffing ahead of time.

Dice the apple and onion into medium-sized pieces. Slice the bacon into pieces.

In a large skillet over medium heat, cook the bacon. Add the onion and cook for a few minutes until softened and translucent. Add the apples and cook for another 5-10 minutes. Remove the bacon/onion/apple mixture to a large bowl.

In the same skillet over medium-high heat, brown the ground beef. (If the beef is not grass-fed, you may want to drain it before adding the spices and herbs). Add all spices and herbs. Pour the ground beef into the same large bowl. Stir to combine.

Use a spoon to scoop out some of the flesh and mix into the beef.

Fill the squash boats with the beef mixture.

Return the squash to the oven and bake another 5-15 minutes at 375ºF until everything is heated through.
This turned out so good that Jared didn't even add Sriracha sauce!!