This Site Has Moved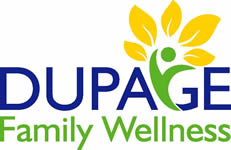 This nutrition blog and classes have moved to DuPage Family Wellness. Same doctor, Jamie Tripp Thomure DC, same location in Warrenville, new website. Please visit our new home! The blog comes out every week!
---
---
Sue Tripp
Our adventures in healthy eating.
My dad had juvenile onset diabetes. When I was a little girl, I remember him taking a shot every morning. I thought that's what dads do; every morning they shave and they take a shot. It wasn't until later that I realized he was different than most dads.
My dad was diagnosed with diabetes when he was a young adult, and lived to be 76. When he was diagnosed in the 1940's. the projected life expectancy was 45 years. I always thought he was a poster child for diabetics, and that's why he beat the projections without the typical side effects of diabetes.
Over the past year, I've changed my eating habits and lost weight. My dad would be proud. Although I don't have diabetes, I'm doing the same things that he did - and so are his grand-daughters. Today I remember dad's birthday by sharing my recollections of how he lived:
Meat and 2 vegetables for dinner - Potatoes, rice, noodles, and bread are not necessary.
Corn is not a vegetable - It is a starch. So are peas . Carrots are a good snack.
Always go for the broth based soup. Cream soups are full of carbs that shoot your blood sugar up.
No Casseroles - 'I want to see what I'm eating. Casseroles are full of noodles." I wonder if he would appreciate the zucchini lasagna I made last week - no noodles?
No dessert - people always tried to find sugar-free desserts for him. Although he appreciated their efforts, he didn't seem to care if he had dessert. I'm not quite there yet, although I did break my ice-cream habit.
What about exercise? Exercise is important! He made sure we learned to golf at a young age, took us ice skating and cross country skiing. We played tennis and went swimming. Until the end, my dad was king of the mall walkers.
Once blood sugar monitors became available, dad monitored his blood sugar closely. He decided what to eat and how much to exercise based on his blood sugar. He took control of his eating decisions - no complaints.
Dad had 2 weaknesses - wine and popcorn. Now some researchers say red wine might be beneficial. Maybe this was not a weakness. Let's toast to that - Happy Birthday, Dad!