This Site Has Moved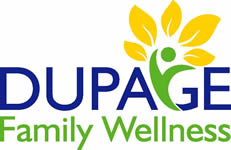 This nutrition blog and classes have moved to DuPage Family Wellness. Same doctor, Jamie Tripp Thomure DC, same location in Warrenville, new website. Please visit our new home! The blog comes out every week!
---
---
Tripp to Health
Our adventures in healthy eating.
Featured
What is Gluten Anyways?
Learn about Gluten on our new Blog at Dupage Family Wellness! Go to:
Before I get started with our topic of the day today, I wanted to share this lovely picture of Jared with you guys!! He came downstairs yesterday with these seersucker pants on and told me "wow, I haven't been able to fit into these in a while" He was excited, and it's definitely the little things like that that keep us motivated and keep us going with the healthy eating!
So on to today's topic. I might have jumped the gun yesterday when I talked about gluten intolerance, because I really didn't explain what gluten is. I'm sure most of you have heard about gluten on the news lately, or seen the gluten free section of the grocery store- and might have been wondering what it this whole gluten free thing all about? Is this something that I should be concerned with?
What is gluten?
Gluten is a protein that is found in wheat, rye, and barley. It helps to create the elasticity in dough. Because of this feature, it has been added to many other processed foods such as soups, candy, sauces, and even lunch meats.
Why do many people avoid gluten?
Gluten can cause inflammation poor absorption in the guts of many of us. This impacts some of us to a higher extent than others. People with Celiac disease, are so sensitive to gluten that they have a severe reaction to the smallest amount of gluten. From what I have read, it seems like about 1/133 people are believed to have Celiac disease, and as many as 1/3 of us have some degree of gluten intolerance (I wouldn't be surprised if it is eventually found to be much higher)
This study I found to be pretty interesting. They took 2 groups of people who get irritable bowel symptoms and put them on a gluten free diet. They then randomized them into 2 groups (gluten and gluten free). They gave each group 2 slices of bread and one muffin each day (either containing or not containing gluten depending on group assignment). At the end of the study, the gluten free group had significantly lower overall symptoms, pain, bloating, satisfaction with stool consistency, and less tiredness.
Honestly, I don't feel that there is anything in gluten that any of us need, and nobody would suffer from eliminating it from their diet- but I do think there is a right and a wrong way to do this!
What is the right way to go Gluten Free?
I have patients tell me all the time that they are gluten free. I always ask them which type of gluten free diet they eat- Are you the type that goes to the gluten free aisle of the grocery store and buys gluten free bread, gluten free pasta, gluten free cereal etc.? Or, do you eat foods that are naturally gluten free?
I bet you can guess which I think is better! That's right- Eating foods that are naturally gluten free! Simply go to the produce section, the meat section, grab some healthy oils, maybe a few nuts, and you're good to go! Don't even swing by the "gluten free" aisle. Many of the substitutes used for gluten will cause the same problems that gluten causes, will spike your blood sugar like crazy, or are just highly processed and contain lots of ingredients that we don't want to be eating!
What sneaky foods might contain gluten?
I got this list from www.glutenfreegirl.com. This blogger has Celiac's disease and must be very careful not to have ANY gluten! She has some great recipes and advice!! These are obviously outside of the obvious beer, bread, cake, cereal, cookies, croutons, gravies, and pasta.
Soy sauce
Imitation crab
Licorice
Seasoning Packets (that's why we make our own!)
Natural Flavoring (If you read ingredients lists, you'll see this all the time)
BBQ sauces
Salad Dressings
Hard Candies
Cornflakes and Rice Krispies
Chocolate
Ice Cream
Broth
Yogurt and other Dairy products like Sour Cream
Miso
Fish Sauce
Oyster Sauce
Sports Drinks
Malt Vinegar
Oats (lots of cross contamination)
Processed lunch meats
Many soups
Gluten can also be in some lipsticks, make ups, shampoos, and is even used as filler in medications!
Want to know more about the symptoms of food intolerance? Here is my article from yesterday!
Also, If you want to sign up for Paleo Dinner Night Tomorrow night, I have 2 spots left! Fill this form out before Midnight tonight and I'll let you know via email by 8 am if you're in and what the exact location is!!!