This Site Has Moved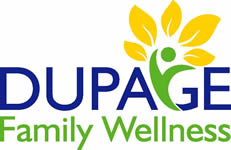 This nutrition blog and classes have moved to DuPage Family Wellness. Same doctor, Jamie Tripp Thomure DC, same location in Warrenville, new website. Please visit our new home! The blog comes out every week!
---
---
Tripp to Health
Our adventures in healthy eating.
I've have aIII'veII have had a lot of people ask me lately, what do you actually eat in a day? How do you not eat bread, pasta, rice, processed foods, etc? So I figured I'd take pictures of everything I ate today to show you all how easy it can be. Yes, today, I was that girl who takes pictures of all of her food. Actually since I started this blog, I've been that girl a lot. Oh well.
Here is Everything I ate today....
Breakfast- Zucchini, Green Pepper, Onion, Jalapeno, and Bacon with two eggs
Lunch- Leftover Baked Chicken thighs with a dry spice rub, an avocado, and an orange
Dinner- Salmon and Lots of Broccoli
That's all there is to it. I ate meat, vegetables, and some fruit. I drank water. I got a nice balance of carbs, fat, and protein. I did not feel at all hungry or deprived. Life is good
. What did you eat today??