This Site Has Moved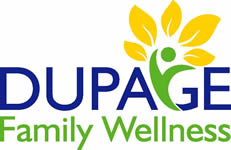 This nutrition blog and classes have moved to DuPage Family Wellness. Same doctor, Jamie Tripp Thomure DC, same location in Warrenville, new website. Please visit our new home! The blog comes out every week!
---
---
Tripp to Health
Our adventures in healthy eating.
This topic has been moved to our new blog at DuPage Family Wellness. See the following articles:
It's that time of year again folks! I cannot believe it, but facebook does not lie. I saw all of the pictures the last few days of everyone's very cute kids in their first day of school outfits. You know what that means… Time to get back into the fall routine of packing healthy lunches for the kids. These ideas totally work for adults too, so if you don't have kids, don't worry!
The picture in this blog is a cool little lunchbox I stumbled upon called a Planet Box. It comes with a little carrying case, and has lots of dividers that would work great for the lunch ideas I'm about to give you!
I read this article earlier today that I found really interesting. One of the comparisons this author made was comparing giving unhealthy food to children to giving them cigarettes. When I first considered it, I thought that it was a little extreme. The more I thought about it, but more I totally agreed with it. Junk food, like cigarettes, are downright addictive. Getting kids hooked young before they have a chance to buy their own food is potentially setting them up for a lifetime of struggling with food addiction. It would not surprise me in the least if junk food were found to have just as strong a link to cancer as cigarettes have (not to mention diabetes, heart disease, and a whole range of health conditions). So what should you do?? My answer to everything- eat real food! But how do you do this on the go? Well here are some ideas ideas! Please help by telling me about what you do! (remember, no bread, crackers, chips, cookies, pop, juice boxes, candy, etc)
Wrap a higher quality lunch meat (try Applegate Farms, or Hormel's nitrate free meats), around slices of avocado
Make mini cucumber sandwiches with meat in the middle of cucumber slices
Guacamole with veggies to dip into it (peppers, celery, zucchini strips, carrots, broccoli)
Make a sandwich using thick slices of sweet peppers for the bread
Ants on a log using almond butter
Apple slices with Cashew butter to dip into
Cherry tomatoes
Blueberries
Olives
Dried Apple rings
Lunch meat wrapped around cucumber
Kiwi slices
Dried fruit (candy substitution- just try to find it without sugar added, it's already sweet!)
Hardboiled eggs
Smoked salmon
Leftovers in a thermos
Orange slices
Grapes
Beef jerky (make your own if you have a dehydrator!)
Tuna salad
Chicken Salad (I made an awesome one with roasted chicken, homemade mayo , avocado, and grapes.
Egg Salad
Deviled Eggs
Nuts
Applesauce (make your own from apples!)
Strawberries
Snap Peas
Paleo Ranch Dressing (easy to make from homemade paleo mayo!)
Remember that this whole eating healthy thing happens on a spectrum. I am continuously trying to eat better. I eat better today than I did a year ago. If you aren't at the point of making your own mayo and ranch dressing that is okay. Do what you can do and keep on trying to move in a healthier direction! The important thing that I want everyone to realize is that many of the "modern convenience foods" really aren't that difficult to make on your own, and the ingredients that you will add will be much better for you than the ingredients used in those middle aisles of the grocery stores!
What do you eat for lunch? What do you send with your kids?