This Site Has Moved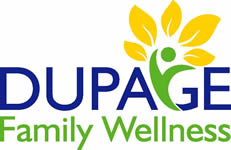 This nutrition blog and classes have moved to DuPage Family Wellness. Same doctor, Jamie Tripp Thomure DC, same location in Warrenville, new website. Please visit our new home! The blog comes out every week!
---
---
Tripp to Health
Our adventures in healthy eating.
Last weekend, Jared and I made a turkey dinner for my parents! My mom had bought a turkey, but was afraid that she was going to screw it up. Jared has done such a good job Thanksgivings past, that she asked us to cook it!
Here's what we did!
Turkey, Mashed Butternut Squash, and Veggies
Turkey
Ingredients
1 Turkey (defrosted- this might take longer than you think if it was frozen!)
2-3 Oranges
1-2 Limes
Salt to taste
Pepper to taste
1TBSP Rosemary
1TBSP Thyme
2 TBSP Fresh basil
4-5 Garlic Cloves
½ cup Extra Vigrin Olive Oil
Directions
Preheat Oven to 325
Squeeze juice of Oranges and limes into small bowl. Set aside peels for later
Mix all other ingredients together for marinate
Place Thawed Turkey in Roasting Pan (make sure all "guts" and such have been removed)
Pour marinate over turkey
Cook as per directions on turkey if directions- if not, we did 325 degrees for 2.5 hours for an 8 pound turkey
Every 30 minutes, use baster to suction some marinate from bottom of pan and pour over turkey to keep it moist
Cover for last 15 minutes or so
Mashed Butternut Squash
Ingredients
Butternut squash
4-5 slices of Bacon
1-2 tablespoons of honey (optional)
1 TBSP Cinnamon
2TBSP Butter (optional)
Salt and Pepper to taste
Directions
Get some water boiling on the stove top (big pot with 3-4 inches of water in bottom)
Chop up your squash into small cubes (about 1-1.5 cm across)
Add squash to boiling water
Let cook until squash is soft (10 minutes?) Basically I just chop everything else for my other veggies while its boiling
In another pan cook bacon strips
Remove bacon from pan (save grease for veggie recipe)
Chop/crumble Bacon
Drain squash through colander
Mash squash with potato masher (add butter for this step so it can melt)
Add bacon, honey, cinnamon, salt and pepper, stir, and serve!
Mixed Veggies
Ingredients
2 zucchini (chopped)
1 peppers (chopped)
1 large onion (chopped)
1 Cup of Mushrooms (chopped)
Seasoning (I used season salt, pepper, "savory" and "herbs de provence" from my spice rack- don't ask me what those are exactly, but there was a lot left of them and they smelled pretty good!)
Directions
Use pan with bacon grease from squash (or if you aren't doing the squash, cook up some bacon- you can add it in to make these extra delicious)
Sauté Zucchini, Peppers, and onions with seasoning
Add mushrooms once other veggies are getting soft
One of the best things about making a whole turkey (other than the fact that it's delicious) is you can use the bones to make your own bone broth! Just Throw the bones in a crock pot, fill it up with water. Add a couple tablespoons of Apple Cider Vinegar to help pull the nutrients out of your bones and into your broth. Add some spices (salt, pepper, rosemary, thyme) and let it simmer for 8 hours or so!