This Site Has Moved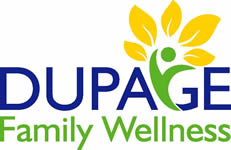 This nutrition blog and classes have moved to DuPage Family Wellness. Same doctor, Jamie Tripp Thomure DC, same location in Warrenville, new website. Please visit our new home! The blog comes out every week!
---
---
Tripp to Health
Our adventures in healthy eating.
Can I just say, that I love having a boyfriend that can cook. It is pretty much the greatest thing ever to come home to an awesome dinner of meat and vegetables! Jared has jumped on board so much, that he is even looking up paleo recipes on his own to avoid adding extra sauces that he'd usually cook with knowing that they are not on the approved list!
So what does a dinner look like? Well pretty much like I said above, meat and vegetables- and if you are still hungry more vegetables!
Here's what he made us the other night!
Steak and Veggies
Ingredients
2 steaks
2 TBSP butter
Salt (to taste)
Pepper (to taste)
1-2 slices of Bacon
1 Eggplant
1 Onion
2 Tomatoes
Half cup Mushrooms
2 cloves Garlic
½ TBSP Italian seasoning
½ TBSP Oregano
For the steak- (he kept it simple)- We had ribeye, but you can totally do this with different cuts. Grassfed meat is best because cows were meant to eat grass, not corn (as 99%+ of the cows in the US are fed to fatten them up quickly and get that nice marbling effect that we love so much)
Rub salt and pepper into meat
Melt a little butter (we used about 1 TBSP for 2 steaks) at medium heat on stove (Grassfed better is best for the same reason I mentioned above)
Cook steak for a couple of minutes on one side
Throw a little bit more butter on top of the steak just before flipping
Flip steak and cook for a couple of minutes on other side
We both love our steak very pink in the middle. Some of you may worry about bacteria from underdone meat, but from what I've read, this is much less of a worry with the higher quality meats from animals that ate their natural diet. I don't worry about it, I just enjoy it! (Haven't had an issue yet)
For the Veggies- (if you don't have the veggies mentioned above, sub in what you have, it'll still be good!)
Cook 1-2 slices of bacon in pan. Bacon pretty much has more fat than protein, so I think of it as a fat, but we do often use the grease to cook other things in. (other couple good cooking fats are coconut oil, lard, grassfed butter)
While your bacon is cooking, dice eggplant and onion
Remove bacon when it is finished and add eggplant and onion to pan. You can throw in all your seasonings now as well. One of the things I have learned from Jared about cooking is not to be afraid to use too much seasoning. It's hard to screw up, and it'll taste good!
While this is cooking, chop mushroom and tomato (these don't need as long to cook)
Once eggplant and onions are getting soft, add in tomato and mushroom
Let everything come together for a few minutes, and you're ready to eat!!
Where in the area do you find these Grassfed products that I speak of?
Here are a few websites of places I have used or researched. If you know more, post them below!
www.q7ranch.com This one is in Marengo, but they deliver orders of $100 or more for free.
www.moograssfarms.com This is in Wheaton. They Have meat, eggs, and dairy
www.wallacefarms.com They are in Iowa, but deliver to Naperville and Chicago about every 2 weeks
Stores like Trader Joes, Whole Foods, and Family Foods in Warrenville usually carry grassfed beef.
Try Kerrygold Butter from Whole Foods, some Jewels, Dominicks, or even some Sam's Clubs and Costcos!