This Site Has Moved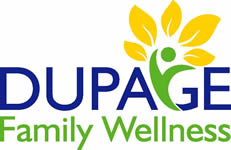 This nutrition blog and classes have moved to DuPage Family Wellness. Same doctor, Jamie Tripp Thomure DC, same location in Warrenville, new website. Please visit our new home! The blog comes out every week!
---
---
Tripp to Health
Our adventures in healthy eating.
If you would have asked me a few years ago what was the healthiest way to eat, and again today, I would have given you completely different answers. The more I read and learn, the more my views and opinions are evolving.
About 6-7 years ago, I kept track of every single thing that I ate. I measured foods out, keeping track of every last calorie. I knew how many calories I was supposed to eat for my weight and activity level. I knew that if I burned off more than I consumed that I should lose those dreaded 10 pounds that I wanted to lose. I rounded up on my calorie intake, and rounded down on my activity level. I knew that the caloric value of a pound was 3500 calories, so if I kept a 500 pound deficit every day, I should lose 1 pound/week. The problem was that not only was this tedious, but even though the equation was tipped toward losing weight, it didn't work! Anyone who knows me well, knows that I have a very analytical math brain, and I could never understand why this simple equation did not give me the results I wanted. I was afraid of fat, and thought that eating too much fat would make me gain weight.
About 2 years ago, I went to a nutrition seminar series that TOTALLY changed my way of thinking. The idea finally sank in that our bodies are MUCH more complex than a simple in and out equation. The food we put in is actually being used for energy and nutrients. When we eat it causes hormonal changes that impact whether we are storing energy, or burning fuel. Eating the wrong foods can cause inflammatory reactions in the gut that can wreak havoc on our whole bodies and cause everything from acid reflux to acne to heart disease and diabetes.
How has my diet has changed over the years?
What I used to eat- Fat free yogurt, skim milk, granola bars, pretzels, whole wheat pasta, whole grain bread, oatmeal.
I now cringe at the sight of anything that says fat free or "heart healthy". I would never tell anyone that a granola bar or pretzels were a healthy snack. You might be able to convince me that whole grain bread is slightly healthier than wonder bread, but on the scale of nutrient density per calorie is not even close to ideal.
What do I consider healthy?
REAL FOOD! Foods that humans have been eating for thousands and thousands of years. Foods that our bodies have grown accustomed to processing. Nothing that was made in a factory (yes that means bread and pasta- even the whole grain kind), nothing that has big long ingredient names you can't pronounce. Nothing that was genetically modified (we'll talk more about this a different day, but it's way more common than you might think!)
What should I eat??
Vegetables- Best form being local and in season from a farmer nearby! Eat as many as your want and are hungry for! No need to count anything.
Meat- Best from HEALTHY animals that got to eat their natural diets and walk (or swim) around while they were alive. Have some everyday- it is important for getting certain vitamins like B12. Also if you are daring, don't be afraid of the organ meat with lots of great nutrients!
Fruits- Like the veggies- best form would be local and in season. How much I recommend depends on your goals- if weight loss is a goal you will want to stick with more veggies than fruit.
Healthy Fats- Like coconut oil, Real Butter (from healthy grass fed cows), animal fats, avocados, some nuts. Fats are a vitally important energy source. There are some fats (like Omega 3s) that our bodies can't make, so we HAVE to eat them. Eating fat does not make you fat! Don't be afraid!
Obviously, in our fast paced society I understand that you can't be 100% perfect with this all of the time. Understanding what is healthy is the first step in becoming healthier. Make sure you think about what the food (or food like products) that you eat are doing to your body, and not just the number of calories that are in them.
Quiz- Which would Dr. Tripp think is more healthy?
Eggs or Egg whites
Orange or Orange Juice
Butter or Margarine
Fat Free Strawberry Yogurt or Homemade Full Fat Yogurt Plain Yogurt
Grass fed beef burger or "Boca"meatless soy burger
Hopefully you are starting to get it, and those were pretty easy! Another thing I wanted to point out was that my weight my senior year of college when I was doing my most serious calorie counting- 172. My current weight- 160. Those extra 10 pounds I was so worried about melted right off when I gave my body better, "real" ingredients to work with!