This Site Has Moved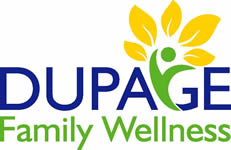 This nutrition blog and classes have moved to DuPage Family Wellness. Same doctor, Jamie Tripp Thomure DC, same location in Warrenville, new website. Please visit our new home! The blog comes out every week!
---
---
Tripp to Health
Our adventures in healthy eating.
Dr. Tripp and I had an amazing weekend getaway with her parents in Union Pier, Michigan. We visited a few wineries, as well as Greenbush Brewing Company in Sawyer, MI (great food and craft beers for those of you of age). We also stumbled upon the Ice Festival in St. Joseph, MI, which had some incredible ice sculptors (check out the crazy pic!). We even got to cross country ski on the beach. I had no idea that was even an option in life! I felt like I was in a snow globe wonderland. Also enjoyed some Olympic action….GO USA!
We got back to Chicagoland late afternoon Sunday, and I needed to figure out something to throw together for dinner. I didn't have much to choose from, but this is what I found:
2 swai fillets (frozen white fish)
½ pound of medium easy peel raw shrimp (frozen)
2 small onions
2 red potatoes
1 orange pepper
1 zucchini
2 teaspoons of minced garlic
2 teaspoons of curry powder
2 teaspoons of curry paste
Salt/pepper/red pepper flakes
1 can of 13.5oz coconut milk (find this in the grocery store in the Asian food aisle!)
I know it sounds like a ton of things that I found, but hear me out! I chopped the onions, orange pepper, potatoes, and zucchini into similar size pieces. I put a little coconut oil into a pan on medium heat, and tossed in the vegetables. When you do this, feel free to throw in salt, pepper, and crushed red pepper to taste. I let them cook for a few minutes tossing them around until the onions were translucent. I added the curry powder and tossed that around and added the minced garlic. (Now is a good time to thaw the fish and shrimp. Just put them in a colander in the sink and run cool water over them until thawed.) Continue to heat the vegetables about a minute after adding the garlic. Now add the curry paste and stir in for another minute before adding the can of coconut milk. Stir everything together and let this cook down for 10-15 minutes stirring occasionally to get all the tasty bits off the bottom of the pan. During this time you can peel and de-tail the shrimp. Now add the fish and shrimp to the rest of the pan and cook a few minutes until the fish and shrimp are done, turning once in the middle (This should only take a few minutes, you don't want to overcook the shrimp. Just cook until they are opaque). I kind of break the fish into pieces after it is cooked. And now, it's time to eat!
You could definitely make a similar dish with many other things. You could use cauliflower, yellow squash, eggplant, broccoli or any other vegetable you like or have in addition to or in place of the ones I used. Just use what you have! You could also use chicken, pork, or beef instead of seafood. So many choices! So good! Also we have a leftovers for lunch tomorrow!! The picture totally doesn't do this meal justice, it was really tasty!!!