This Site Has Moved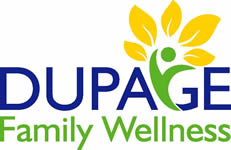 This nutrition blog and classes have moved to DuPage Family Wellness. Same doctor, Jamie Tripp Thomure DC, same location in Warrenville, new website. Please visit our new home! The blog comes out every week!
---
---
Tripp to Health
Our adventures in healthy eating.
Healthy Shopping on a Budget
This topic has been moved to our new blog at DuPage Family Wellness. See the following articles:
How much is a normal amount of money to spend on groceries?? Last year, Jared and I spent $5077! That's over $420/month for 2 people. I basically had the perspective that getting groceries was cheaper than eating out, so I didn't pay any attention to how much we were spending, I just swiped the credit card and didn't give it a second thought. Patients always tell me that it's too expensive to eat healthy, so I'm going to try to do better in this regard!
This Year We are doing things a little bit Differently...
This year we started a new budgeting system where we use cash in envelopes for various categories, and when it's gone, it's gone! This system is pretty new to us, but we started off with a grocery budget of $300/month. The goal with this is to use less than that on a monthly basis, and save up the remainder for bigger meat purchases (like grass-fed beef!)
How do we shop?
First off, before going to the store, we take a quick note of what we need. Did we run out of anything besides the normal meat and veggies? At this point, we don't plan out actual meals. This could be helpful down the road, but for now we just go through the produce section and the meat section and look for our staples, new fun items, and great deals! For the most part we do the whole "shopping around the edges" thing, with a few exceptions.
Where do we shop?
We love Cermak's market off Rt. 59 next to Sam's Club in Naperville. It has a HUGE produce department with some good deals. They also have lots of seasonings/sauces/etc. for making ethnic food! Sometimes we make a quick run through Aldi to get cheap produce or frozen fish/shrimp. Occasionally we go to Trader Joe's. I like to get certain items here like raw nuts. Patients tell me that I will love Mariano's, but I haven't been there yet!
What did we buy this week?
Opol Squash (this was our fun new purchase today that we have no idea what to do with!)
Red Cabbage
3 Eggplants
1 Head of Cauliflower
1 Large Parsnip
3 small heads of Broccoli
1 Head of Bok Choy
1 Yellow and 3 Red Peppers
1 bag of baby carrots
2 cans of coconut milk
2 cans of diced tomatos
1 can of chipotle peppers in adobo sauce
Sea salt (we ran out)
36 eggs
Mushrooms
Bunch of Asparagus
1 Spaghetti squash
1 bag of onions
6 Chicken pinwheels (bone in leg and thigh)
All of this was $42.48
I feel like I should note a few things with this. We plan on having this produce last us for a week (we started with a few zucchinis, some romaine lettuce, and some cabbage left at home. We also had a few bananas, pears, and frozen fruit). If you think this doesn't sound like enough meat, you are right- we previously purchased ¼ grass-fed cow, and ¼ organically cured pastured pig that we have in our deep freeze. We also ran out of frozen seafood last week, and stocked up on shrimp, salmon, and white fish last week.
What about Organic food?
Yes I think that getting organic is better- we aren't quite there yet. Like I always tell patients, it is important to keep taking baby steps in the right direction toward getting healthier. Maybe next month or next year we'll be buying more organic food. We do plan to buy most of our produce from local sources as soon as the spring/summer farmers markets are back!
What's missing from a "normal" shopping list?
Cereal- We've got our eggs for breakfast
Bread- We sub in veggies to give us more nutrients and less of a blood sugar spike
Pasta- We have spaghetti squash and zucchini for "spiralated" spaghetti
Milk/other beverages- We've got plenty of water at home. We'll get lots of Calcium from our veggies and leafy greens. We do drink black coffee, but only have to buy this every once in a while.
Cheese- Sometimes we get some cheese- not this time.
Chips/Crackers/Etc- We choose not to have these temptations in the house. When we get hungry, we eat more fruits and veggies!
Sweets- If we are feeling deprived, I can whip up a little something from coconut milk and some fresh/frozen fruit that we already had on hand.
Healthy Oils- We already have coconut oil. We did run out of Olive Oil, and we forgot to get more! Next time. We already have some raw nuts as well.
Soups- We make our own bone broth. We'll do this with the chicken bones!
Seasonings- We have a ton of these already in the pantry/spice rack
Am I missing anything else?
I still don't know how much money a normal person should spend on groceries- but it's been amazing to see how much less we can spend when we actually pay attention! I'll keep you posted as the months go by on how the $300/month is working out for us!