This Site Has Moved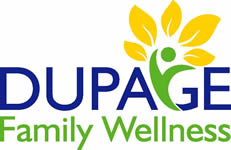 This nutrition blog and classes have moved to DuPage Family Wellness. Same doctor, Jamie Tripp Thomure DC, same location in Warrenville, new website. Please visit our new home! The blog comes out every week!
---
---
Tripp to Health
Our adventures in healthy eating.
Protein is the third macronutrient in our series. It's a little bit easier because it doesn't really have a bad reputation, and most people already know which foods contain protein (mainly meats). Protein is what we need to help us build muscle. The building blocks of proteins are amino acids. Like the "essential fatty acids" we learned about yesterday, there are "essential amino acids which we much consume in our diet because our bodies cannot make them! Many plant and grain sources of protein are deficient in at least one of these amino acids, but most meats contain all of them.
What type of protein should I eat?
I am going to totally cop out here and send you to an awesome article! It's called "The top 10 best and worst protein sources" from Mark's Daily Apple. There is a TON of great info on making better choices with your proteins, so take note!
How much protein should I eat?
This is VERY different from person to person. If you are active you will need more. If you are sedentary, not as much. If you have health issues (such as kidney problems) you might not be able to handle as much.
The official RDA (recommended daily allowance- put out by the CDC) of protein is .36 grams/pound of body weight. For a 150 pound person, this would be 54 grams of protein. (hint- 1 quarter pound beef patty is about 86 grams).
My views don't exactly match up with standard RDA values. The RDA also recommends that about 50% of calories come from carbohydrates. In a 2000 calorie/day diet, this would be the equivalent of 1000 calories or 250 grams of carbs. If you paid any attention in my Sugar Article a few days ago, you know that for most people, eating over 150 grams of carbohydrates will cause weight gain! Yikes- no wonder so many people in our country are overweight!
If weight loss is your goal, eating more protein has been shown in several studies to cause people to become fuller, and to eat less throughout the day.
In my opinion, most people will be totally fine including a serving of good protein in most meals without worrying too much about "counting" anything. Obviously, I'm sure you all know that these meals should also contain veggies, and none of that processed garbage!
For more commonly asked protein questions, please read that article I linked to above! It is very well written and touches on milk, cheese, beans, tofu, and more!
Hope everyone doing the challenge is doing well! 10 days down, 39 to go!! If you have any questions feel free to ask below!