This Site Has Moved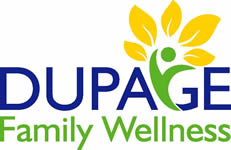 This nutrition blog and classes have moved to DuPage Family Wellness. Same doctor, Jamie Tripp Thomure DC, same location in Warrenville, new website. Please visit our new home! The blog comes out every week!
---
---
Tripp to Health
Our adventures in healthy eating.
Over the weekend, I was watching the movie 2 Weeks Notice (Sandra Bullock, Hugh Grant, very cute chick flick). One of the things I noticed in this movie was how often the Characters referenced Soy as being healthy. They put soy in their cake, soy ice cream, had soy milk, etc. While I do believe the extreme Soy fad is past, there are still quite a few people out there who likely think of it as a healthy alternative, and I don't agree.
Back in my calorie counting days (mostly my college years), I would often sub out a burger for a "boca burger" made with soy. In my mind this was "healthier" because it was a couple hundred calories less. Little did I know that there is much more to life than calories. (like how your body actually handles and processes the nutrients in food).
Things you might not know about Soy
According to Chris Kresser (a very knowledgeable "investigative medicine" practitioner and writer), he learned at the Ancestral Health Symposium last week that there has been a 123,000% increase in soybean oil consumption since 1909. Anything that has increased that much over the years makes me nervous that we are growing too much of it and using it for too many purposes. Think about your last drive across the country. Which plants did you see? I'm guessing a good majority of it was Corn and Soy.
So I'm sure by now, you all are beginning to understand my main point- that we are supposed to eat "real food". This means minimally processed, and as close to its natural form as possible. This is the form of food that for thousands and thousands of years our ancestors evolved to eat and know how to handle. Changing our food supply so drastically in recent years is causing so many health issues for so many of us, and most of us have no idea it's even happening!
If you are going to eat soy, there are some forms that are better than others. A "whole form" such as edamame is better than when it is smashed to smithereens, or taking to very high temperatures and the structure is forever changed. Tofurkey, Morning Star patties, Boca Burgers, etc. are not real food. I challenge you to read the ingredients in them and think about how many of these you would find appetizing on their own. Our great great grandparents wouldn't recognize these as food.
What does soy do in the body?
Linked to Cancer- There are plant hormones in soy that mimic what estrogen does in the body. This is called a "phytoestrogen." Some research has shown that these contribute to the growth of tumors in the breast, endometrium, and uterus.
Linked to Thyroid Disease- Other research is showing that soy impacts the thyroid gland, and people diagnosed with hypothyroid especially should avoid soy.
Causes poor absorption of other important minerals- Soybeans are high in phytic acid. Phytic has been known to block important binding sites for minerals such as Calcium, Magnesium, zinc, and iron. This means that if you have too much phytic acid, even if you are getting enough of these minerals, you might not be able to absorb them and they will go right through your system. (side note, grains are also high in phytates and do the same thing)
How do I know if there is Soy in my food??
If you are eating a food, with an ingredient list, read it! The following ingredients are created from soy, and are highly processed- falling into my "not real food" category
Hydrolyzed soy protein (HSP)
Mono- and di-glycerides
MSG (monosodium glutamate)
Soy lecithin
Soy Protein (concentrate, hydrolyzed, isolate)
Soybean Oil
Teriyaki Sauce
Textured Vegetable Protein (TVP)
It can be found in foods such as
Asian Cuisine
Baked Goods
Broth
Candy
Cereal
Chocolate
Deli Meats
Energy/nutrition bars
Infant Formula
Margarine (eat butter!)
Mayonnaise
Nutrition Supplements (vitamins)
Peanut Butter
Protein Powders
Sauces, gravies, soups
Smoothies
Much more
Check out the Tricky Marketing
If you look at the package of Boca Patties listed here, they try hard to get you to think it's healthy! I know you won't fall for it, but I'm going to put in my 2 cents just in case
They Say- Less Fat
I say- Remember we aren't afraid of fat! Fat is important in our diet! Those good "grassfed" burgers tend to be pretty lean anyways, but the fat they do have is good fat!
They Say- No Cholesterol
I say- Remember we talked a few weeks ago about how we make our own cholesterol, and the amount in foods isn't really why we get "high cholesterol"
They Say- An excellent source of protein
I say- So is that grassfed burger!
What's Next?
What other foods are you wondering about? Any other foods that you think might be on my "not as healthy as I once thought" list? Write your questions in the comments below!