This Site Has Moved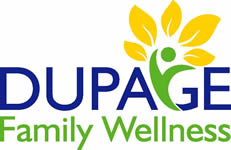 This nutrition blog and classes have moved to DuPage Family Wellness. Same doctor, Jamie Tripp Thomure DC, same location in Warrenville, new website. Please visit our new home! The blog comes out every week!
---
---
Tripp to Health
Our adventures in healthy eating.
Over the weekend, Jared and I went to a housewarming party of our good friends. Weekends are easily the most difficult time to stick with the healthy eating, but where there's a will there's a way! If you know going into it what is on your good list, and what you are avoiding, it makes things much easier! So as I'm sure you know this by know, Veggies are good, Meats are typically good, fruits and nuts in moderation, and breads, chips, processed foods are out.
So here's what we ate! (and what we didn't)
The food at this party was basically finger food- there were awesome snacks everywhere. I can definitely say that Jared and I did NOT go hungry to say the least (probably ate way too much!)
I'm going to just list out everything we were able to have in a list here- that way if you are throwing a party any time soon you can have some awesome ideas of good snacks to serve your guests
What we ate!
Ahi Tuna Ceviche with avocado, cilantro, and lime (this was pretty much the most amazing thing ever! I could have just eaten this all night and been happy! And Sorry, I was too busy eating it to take a picture for you.)
Prosciutto wrapped asparagus (could also do this with bacon!)
Mushrooms stuffed with Pesto Sauce (could have parmesan cheese depending on the recipe)
Lamb meatballs (just gotta be careful about potential breadcrumbs and flour used in meatballs)
Sliced meats (many parties will have a meats, cheese, and cracker selection, who said you had to eat the cheese and the crackers?)
Olives (Personally I am not a fan, but for Jared these are an awesome natural fat)
Sautéed Peppers, Onions, and Garlic (yes, they had garlic cloves that were sautéed- I would have thought these would be a little strong, but they were AWESOME!)
Fruit and dried fruit (an awesome sweet dessert substitute)
Mini sandwich insides (yes I know it's wasteful, but if you find a carboholic friend you can just give them your bread- or better yet if your host knows you don't do they whole bread thing, they might put all the ingredients on a stick/toothpick for you!)
Raw nuts (yes side by side with the m&ms, and peanut butter pretzels that I successfully avoided, there were nuts!)
Raw Veggies with roasted red pepper dip
What didn't we eat you ask?
Besides what I already mentioned, there were a few items with chips, crackers, and breading. We avoided those. We also avoided the alcohol and stuck with our lemon/lime waters. Luckily the dessert area was separate from the other food, so I just didn't go and torture myself by looking at all of the temptations that it had to offer.
Overall, I'd say it was a pretty successful night! So what about you? Do you find parties difficult, or are you able to stick with the real food and avoid everything else?