This Site Has Moved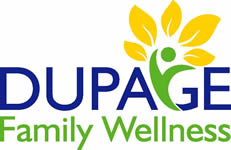 This nutrition blog and classes have moved to DuPage Family Wellness. Same doctor, Jamie Tripp Thomure DC, same location in Warrenville, new website. Please visit our new home! The blog comes out every week!
---
---
Tripp to Health
Our adventures in healthy eating.
And do you understand WHY?
I was watching the news this morning, and they did a quick segment on a study about Alzheimer's Disease. According to this snippet, they found an increased rate of Alzheimer's in patients who had been previously diagnosed with heart disease or diabetes. The newscaster presenting this information was using her best "oh my gosh, what a breakthrough" sort of expression. Meanwhile I'm yelling "DUH, of course they are related" at the TV. Jared pointed out to me that it might not be common knowledge to everyone why these conditions would be related- so I figured I should write about it!
So- Why would people who have heart disease (even high blood pressure) or diabetes have an increased risk of developing Alzheimer's?
First of all, I have to make a shout out to my favorite high school statistics teacher (Mrs. Tibbitt) who taught me that association does not imply causation. I am not trying to say that having diabetes or heart disease will CAUSE Alzheimer's. I do however think that there is a confounding variable, and that people will all of these conditions have something in common! All 3 of these conditions (as well as a TON more that I have been slowly trying to educate you about acne, allergies, etc) are INFLAMMATORY!
Anyone who lives their life inflamed, is going to be at a higher risk for developing diseases of chronic inflammation!
In case you haven't heard, Diabetes is on the rise, heart disease is on the rise, and Alzheimer's is on the rise. In case you haven't seen the picture above (showing percentages of obesity over the years originally published by the CDC), so is obesity. I'm going to use a quote from a patient this afternoon, "If you put garbage into your body, you should expect to get garbage out".
What causes inflammation?
Here is a detailed article from one of my favorite blogs. In a nutshell, I would say eating pro-inflammatory foods, having an inflammed gut (I know I know, I shouldn't use the word inflammation when defining it, but check out my awesome links!), chronic stress, not sleeping well or enough, using tobacco products and other chemical or toxious exprosures, and leading a sedentary lifestyle. Check out the Deflaming guidelines on this website to see if you might be inflamed, and what to do about it)
What can you do about it?
Eat whole nutritious real foods. Remove stressors from your life. Don't smoke. Try not to expose yourself to toxins and chemicals. Get quality sleep. Move your body.
Is it possible that you just have bad genes?
This question is tricky. There are people who get truly horrible diseases at very young ages, even though they seem to be leading rather healthy lives. I truly believe that the genes you get from your parents play a significant role in what sort of conditions you are more likely to suffer from. Your CHOICES (what you eat, stress level, sleep, how you move, etc.) will impact the extent that these genes manifest themselves. When I am inflamed, I know that my skin breaks out and I have allergy issues. If everyone in your family has high blood pressure, you are probably more likely to have that with increased chronic inflammation. No it won't develop overnight, but every decision counts. Different people will have completely different thresholds of what their bodies can handle before they start to show symptoms of a condition. Unfortunatly for many people, the first symtom of something like heart disease is a heart attack, so don't wait until you have symptoms to make good choices!! Years and years of poor choices do add up, but starting now to make better and more healthy decisions will help to get you going on the right path!
So about that whole getting good sleep thing- time to get on that! If you have any questions or comments feel free to leave them here!