This Site Has Moved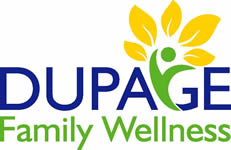 This nutrition blog and classes have moved to DuPage Family Wellness. Same doctor, Jamie Tripp Thomure DC, same location in Warrenville, new website. Please visit our new home! The blog comes out every week!
---
---
Tripp to Health
Our adventures in healthy eating.
That's Right- 1 blog post, 2 recipes! Get excited!!
It's always great when you can cook something and use it for multiple meals. That"s what I did today. I started by boiling 4.5 lbs of chicken quarters. This was 5 leg/thigh pieces. I just placed them in a large pot and covered with water, some salt, and about a TBSP apple cider vinegar to help pull some nutrients out of the bones. I brought it to a boil then covered and turned to a simmer and cooked for 90 minutes. Save the chicken stock you just created for the second recipe!
So for the first meal I decided I would make spicy basil chicken wraps. Here is what you need and how I did it.
Continue reading