This Site Has Moved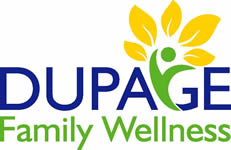 This nutrition blog and classes have moved to DuPage Family Wellness. Same doctor, Jamie Tripp Thomure DC, same location in Warrenville, new website. Please visit our new home! The blog comes out every week!
---
---
Tripp to Health
Our adventures in healthy eating.
Hi there!
I just wanted to let you know that the blog is up and running again! I have changed the name of my business and rebranded to DuPage Family Wellness (and my last name for that matter!). If you aren't already on my list to receive blog updates here, I'll add you to the list! You should expect to receive a weekly emaily with any blog entries included that have been written over the course of the week!
In case you have been missing out on articles published during the last few weeks, you can find them all at www.dupagefamilywellness.com/blog!
Enjoy, and have a great day!
Dr. Jamie Thomure
Continue reading