This Site Has Moved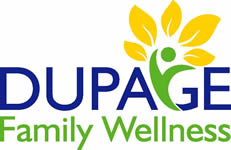 This nutrition blog and classes have moved to DuPage Family Wellness. Same doctor, Jamie Tripp Thomure DC, same location in Warrenville, new website. Please visit our new home! The blog comes out every week!
---
---
Tripp to Health
Our adventures in healthy eating.
And do you understand WHY?
I was watching the news this morning, and they did a quick segment on a study about Alzheimer's Disease. According to this snippet, they found an increased rate of Alzheimer's in patients who had been previously diagnosed with heart disease or diabetes. The newscaster presenting this information was using her best "oh my gosh, what a breakthrough" sort of expression. Meanwhile I'm yelling "DUH, of course they are related" at the TV. Jared pointed out to me that it might not be common knowledge to everyone why these conditions would be related- so I figured I should write about it!
So- Why would people who have heart disease (even high blood pressure) or diabetes have an increased risk of developing Alzheimer's?
Continue reading